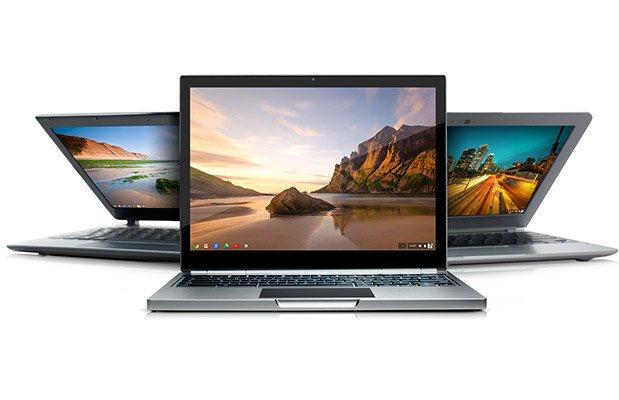 New Technology!
Acorn has joined the Cloud and is now fully integrated with state of the art Cloud computing.
New Curriculum!
Acorn purchased the high quality evidence based Treasures Curriculum for our K-8 classrooms.
New Year!
This is an exciting school year for Acorn filled with interactive learning, incredible field trips, and great experiences for all of our Acorn family.
In the tradition of staying in the forefront of education Acorn Montessori is joining the Cloud computing movement. What does this mean for education? Some would say endless possibilities. Through our new implementation of Google Chromebooks our students will be immersed in a high degree of technology in the classroom on a daily basis. As computing technology moves forward, Google Chromebooks change the way we think of computing and in education they change the way we think of school work. Our students will have the possibility to keep all their work on a personal database that they can see from home and in the classroom. For parents, this offers more interaction and involvement with their child's daily schoolwork and homework. The use of this new line of technology will make our students ready for a technological world. Google Chromebooks are making Acorn Montessori a "dog ate my work" free zone.
Treasures paragraph is one of the best, well-rounded curriculums available! Treasures not only meets the new Common Core Standards, but goes above and beyond the expectations to provide both teachers and students with a variety of methods, tools, and activities to ensure successful learning. The curriculum is user friendly, comprehensive and (most importantly) fun for the students. It offers the students a wide variety of literary experiences, from poetry to fables to expository texts. Furthermore, it helps teachers to effectively deliver language arts instruction while addressing the many varied and diverse needs of the students. The assorted books, projects, activities, hands-on materials allow the children multiple approaches to learning the language content while enjoying themselves at the same time.
Acorn students have consistently made progress with not only their language skills, but with their science, social studies, and math skills as well due to the fact that "Treasures" is so comprehensive and engaging. This program supports teachers and students in setting high learning goals and reaching them, and Acorn is excited to use the Treasures curriculum in all of our classrooms this school year!
Acorn Montessori Charter School has been providing a high quality education option to the Prescott Valley area for over 12 years. We want to continue to open the doors of understanding and knowledge for students, families, staff and community. Acorn integrates traditional education with Montessori philosophy to bring a truly unique and effective education system to local students. Acorn eagerly adapts to the changing education expectations in the United States. We have successfully implemented the Common Core Curriculum as well as the rigorous Teacher and Principal Evaluation procedures. Acorn is developing cross curricular STEM programs to align with the upcoming changes in science standards. We are also excited to announce Acorn's recent purchase of NEW Google chrome books for students to use to explore new technologies!
Acorn students have excelled in state standards testing. Above all Acorn Montessori focuses on its students. The goal is for every child to enjoy learning and leave Acorn with educational and character skills that will allow them to succeed in life. Acorn has excellent character education programs in addition to our academic curriculum that encourage citizenship, positive climate, and altruistic behaviors among our students.
Acorn also believes in the importance of continued education for its staff. Well educated high quality staff lead to well educated students. We provide many opportunities for professional development for staff.
A key component in Acorns education system is the integration of the Montessori philosophy into all of the classrooms. Montessori education focuses on tactile small group instruction. Children learn more by touching, seeing, smelling, tasting, and exploring than just by listening.All children are motivated from within by a natural curiosity and love for knowledge. Maria Montessori said "Free the child's potential, and you will transform him into the world."
At Acorn, the Core Curriculum is explored in small learning groups. The educational experience includes tactile (hands on) learning materials to encourage the student to learn through multiple senses. We believe in teaching to our students in small group rotations.  Having a minimum of two teachers in every room, we meet with small groups while the rest of our students are working on assignments independently. These small groups allow the teachers to differentiate the teaching to meet the level of understanding for our students with a high degree of interaction. This is not only helpful for the children that need extra help, but for the students that need an extra challenge. Having implemented our new state Common Core Standards at Acorn, the small group rotations promote a better understanding of the new text complexity and rigor that come with these standards.
At Acorn Montessori we strive to meet our students' needs and enrich their minds. Several of our students excel in the general education classroom. Excelling students (as identified by the John Hopkins Assessments) are invited to join Acorn's enrichment program. Acorn's Enrichment Program is designed to extend students' knowledge and push their critical thinking skills. The goal of the Enrichment Program is to take the Common Core standards from their classroom and apply them in Enrichment on a deeper level. It allows students to challenge themselves, ask questions, and investigate for a solution. This will create a deeper understanding of the content.
Acorn Montessori is excited to continue improving and providing a high quality, evidence based complete educational system to Prescott Valley's children.