West Campus Teachers & Paraprofessionals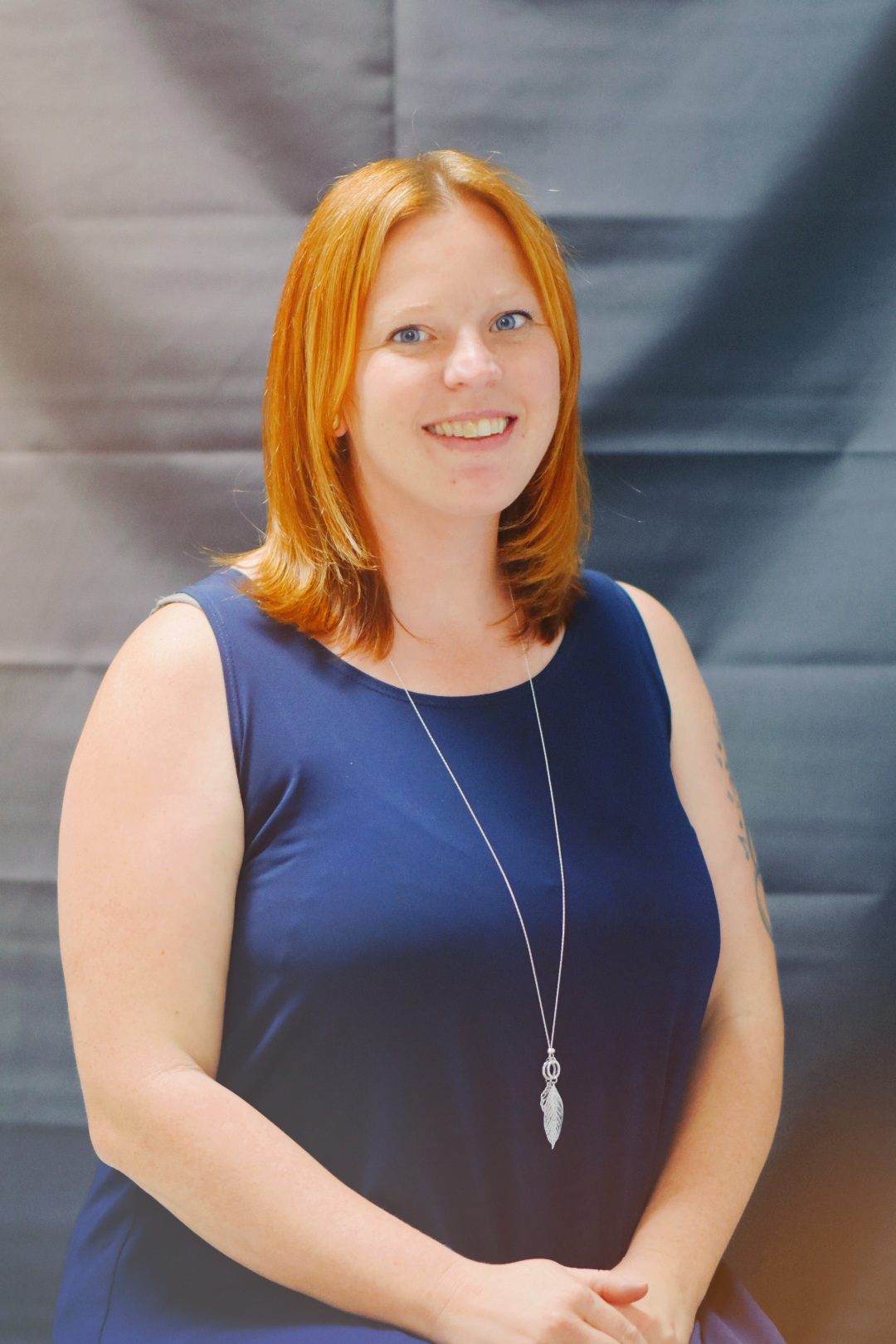 Amy Hall
Kindergarten
Mrs. Amy Hall is a kindergarten teacher at Acorn Montessori's West Campus. Mrs. Amy has been working with young children from preschool to second grade for the last 15 years. Acorn has been her home for nine years. Mrs. Amy has a Bachelor's Degree of Graphic Arts along with her NES certification for Kindergarten through 8th grade. As a teacher, her ultimate goal is to help each one of her students become confident in their abilities and to love themselves for who they are. Mrs. Amy, her husband of eleven years, and their two amazing boys are all part of the Acorn family. Painting, singing, and teaching are just a few of her passions and can often be found on her crazy little farm with 19 animals. Mrs. Amy has the ability to connect with every student that enters her classroom and remarks how amazing it is to be able to come to work daily knowing she has the opportunity to help prepare and mold the minds of our future.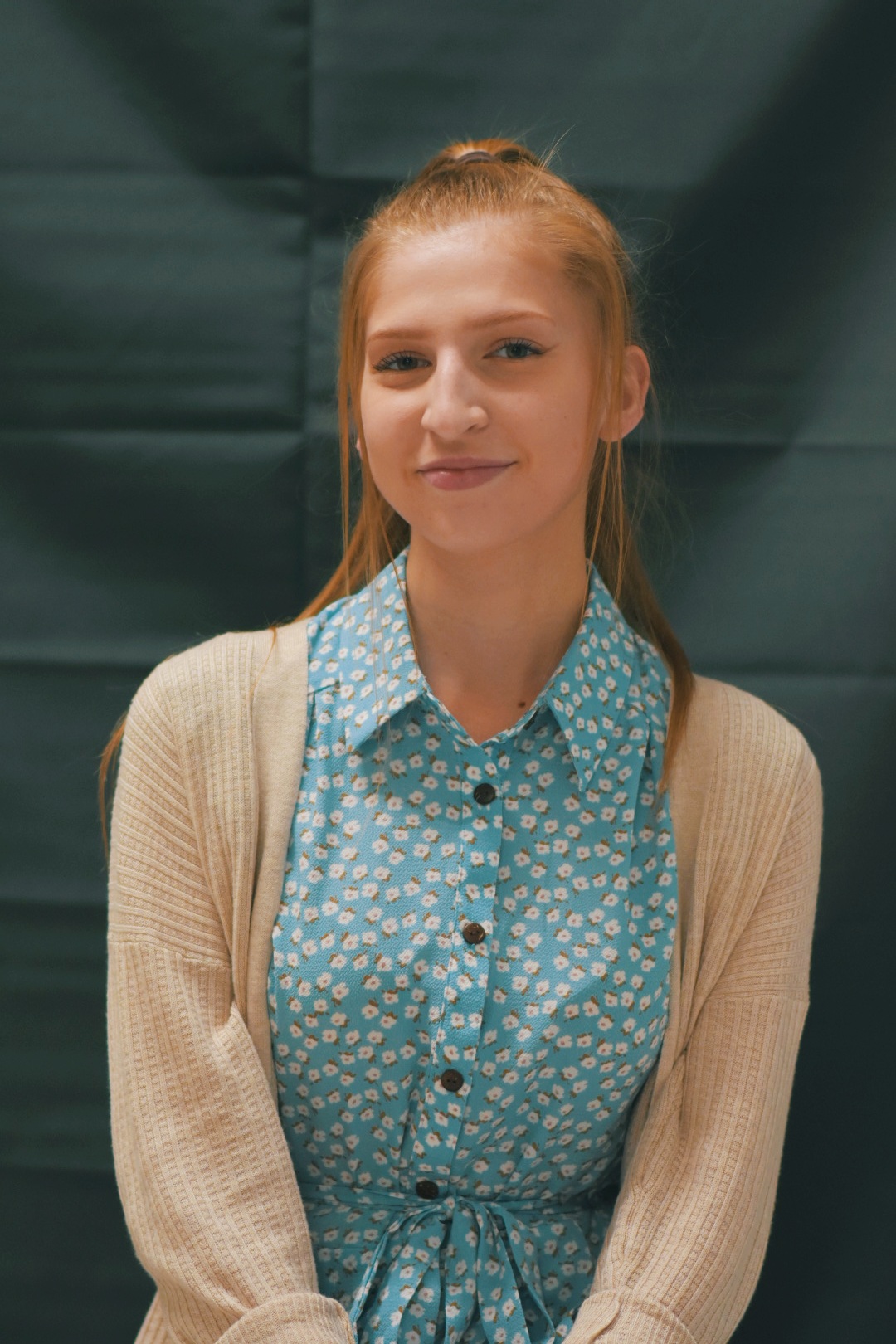 Madison Burnett
Ms. Madison Burnett joined Acorn in the spring of 2021 and has a natural ability to connect with students and build relationships. While this will be Ms. Madison's first full year working at Acorn, she has worked in daycares for many years and loves to work with children of all ages! Ms. Madison will be on the kindergarten team as a paraprofessional with Mrs. Amy and looks forward to teaching students entering school for the first time. Ms. Madison is planning on beginning her undergraduate program soon in order to pursue her education degree. In her free time, Ms. Madison enjoys reading, spending time with family, taking her dog to the park, and catching up with friends.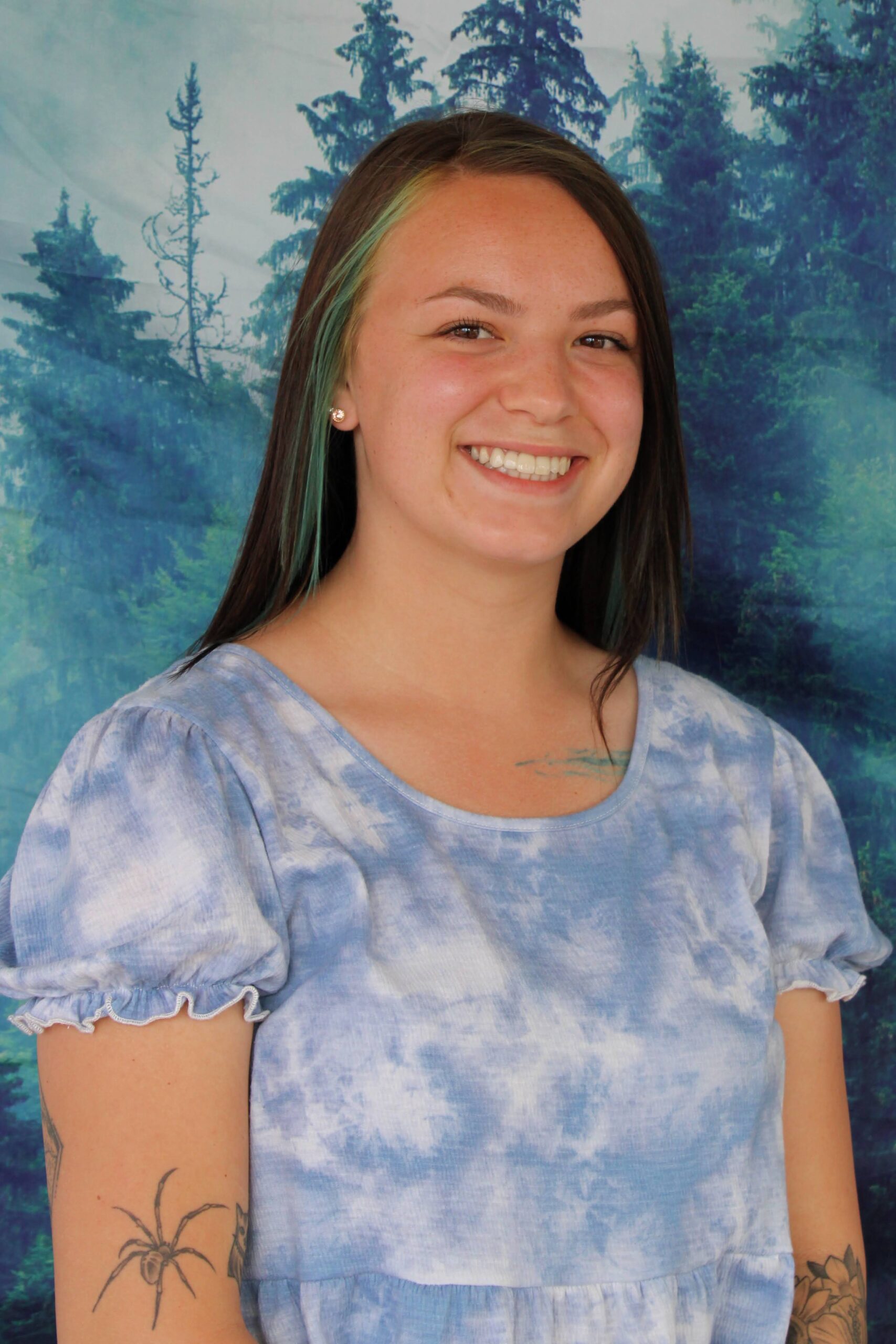 Emily Hackman
Miss Emily Hackman is one of our paraprofessionals! This will be her second year working at Acorn. Miss Emily earned her Bachelors of Science in Business Management from Grand Canyon University. During the distance learning in 2020/2021, Miss Emily was able to engage students through creative lessons and create meaningful connections despite the barriers. She finds joy in having the opportunity to change a child's life. In her freetime, Miss Emily enjoys hiking, spending time with her dog, and playing softball.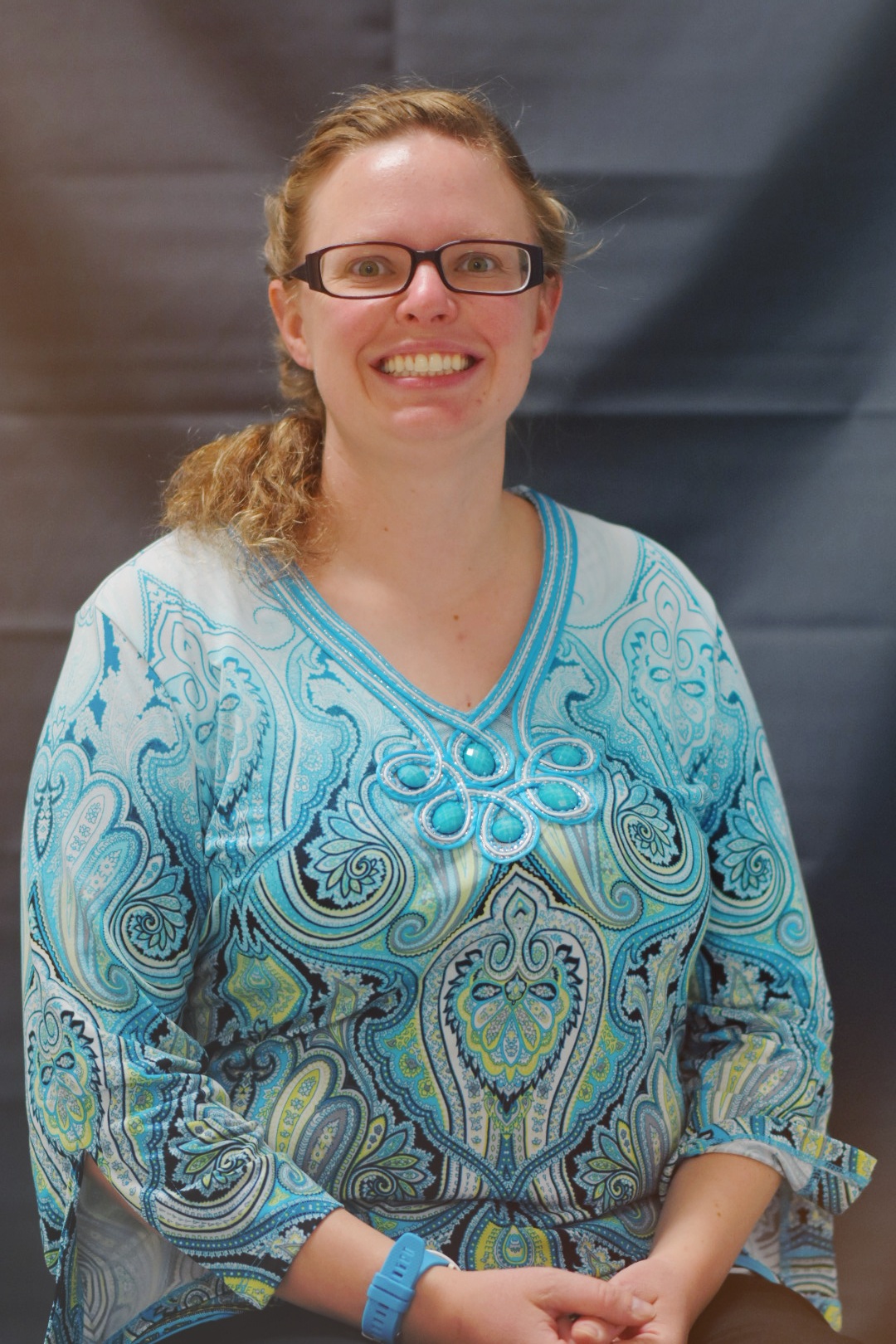 Christina Rosello
Kindergarten
Mrs. Christina Rosello is a looping K-1 teacher that enjoys staying with her students for two school years! This will be Mrs. Christina's third year at Acorn and she will be starting with a new kindergarten class this year. Mrs. Christina loves the family atmosphere Acorn provides. She has a double major Bachelor's Degree in Early Childhood and in Elementary Education. Mrs. Christina also just received her Master's Degree in Instructional Technology. Married with two cats and a dog, Mrs. Christina and her family enjoy the outdoors, hiking, and kayaking. Mrs. Christina loves working with children and seeing how much they grow and learn each day. She believes that children grow and learn best through smaller group instruction and through hands-on learning.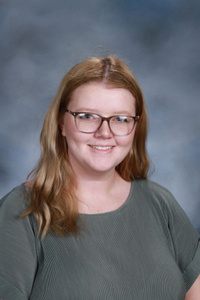 Morgan Williams
Miss Morgan is new to Acorn this year! She is currently working on an elementary education degree which she will receive from Northern Arizona University. Prior to working at Acorn, she volunteered in her church's nursery. In her free time, she enjoys playing softball and crocheting. Miss Morgan is excited to watch kids grow and make an impact on their lives.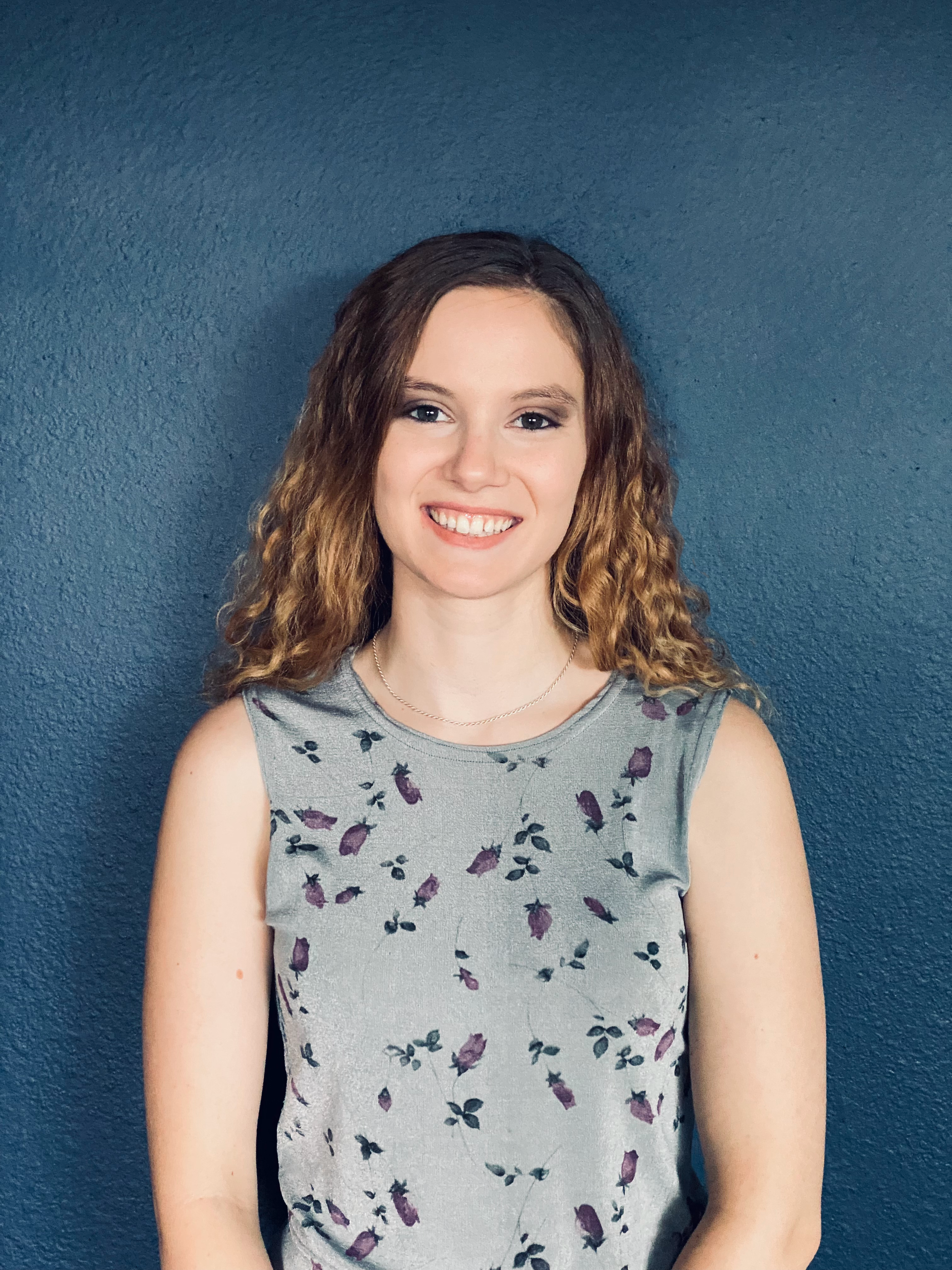 Sarah Whitehead
Ms. Sarah Whitehead will be joining the Kindergarten team with Mrs. Christina. She is excited to rejoin the Acorn family. Ms. Sarah attended this school for 9 years and is thrilled to return as a paraprofessional. She graduated summa cum laude from Arizona State University with a Bachelor's Degree in liberal studies while minoring in sociology as well as family/human development. Family is her number one priority, and she spends most of her free time with her son, Oliver. Ms. Sarah grew up within the walls of Acorn Montessori and understands the importance of student-teacher relationships. She looks forward to being a positive and stable influence for all the children she is lucky enough to teach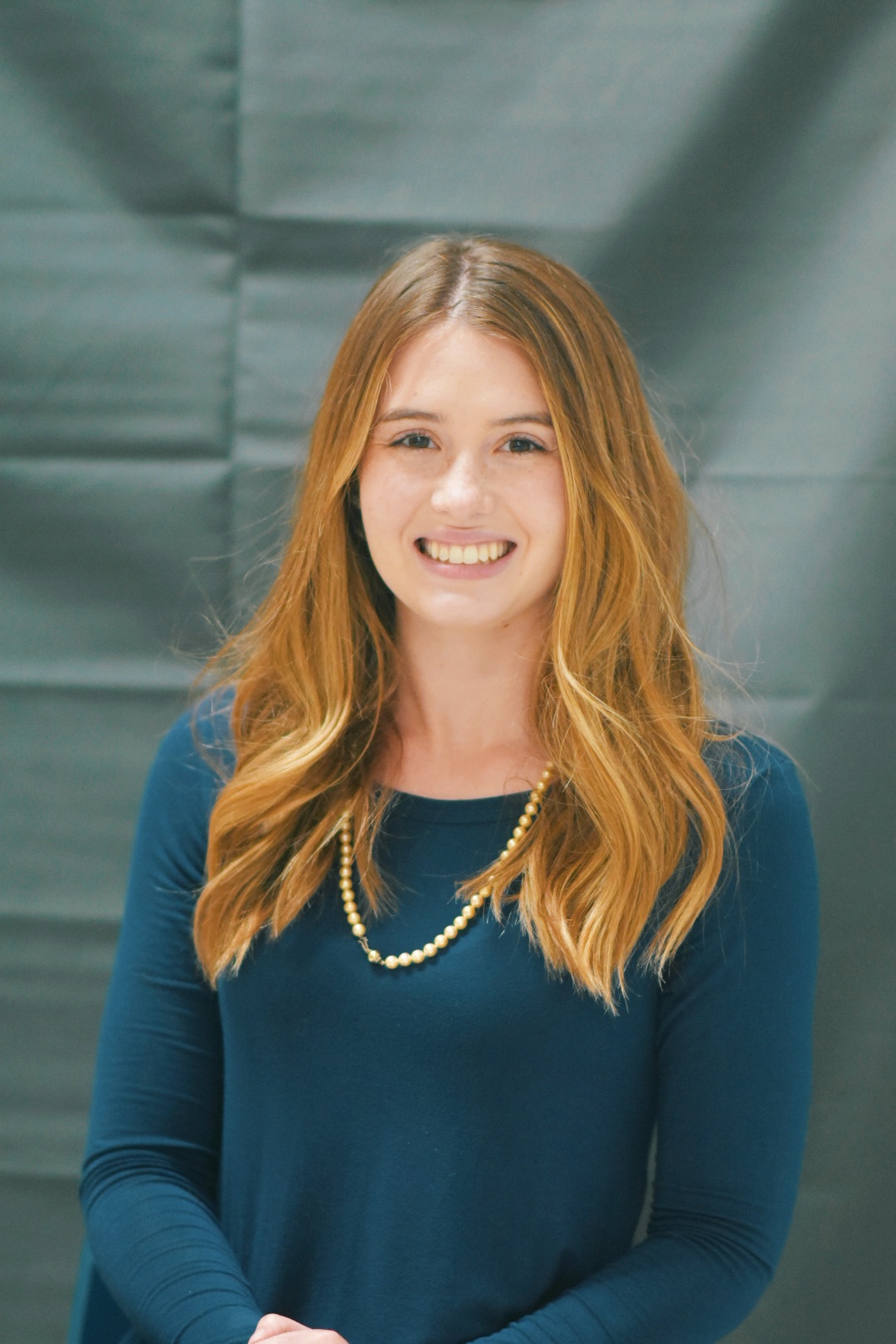 Maria Brubaker
1st Grade
Ms. Maria Brubaker is a 1st grade teacher at our West Campus. Acorn Montessori Charter School feels like home to Ms. Maria! She earned her Bachelor of Science Degree in Psychology with a Minor in Family Studies and Human Development from the University of Arizona in 2017. Bear Down! She also holds a Master's Degree in Early Childhood Development, Curriculum and Instruction from Arizona State University. Ms. Maria is a certified teacher with her SEI Endorsement. As a lifelong learner, she is always looking for knowledge she can use to support her students' growth. She believes in a child-centered approach, chalk full of hands on, play based learning opportunities. Social-Emotional Learning and community building are important components in Ms. Maria's classroom. When she is not teaching, she is baking, hiking with her dog Luna, and practicing yoga.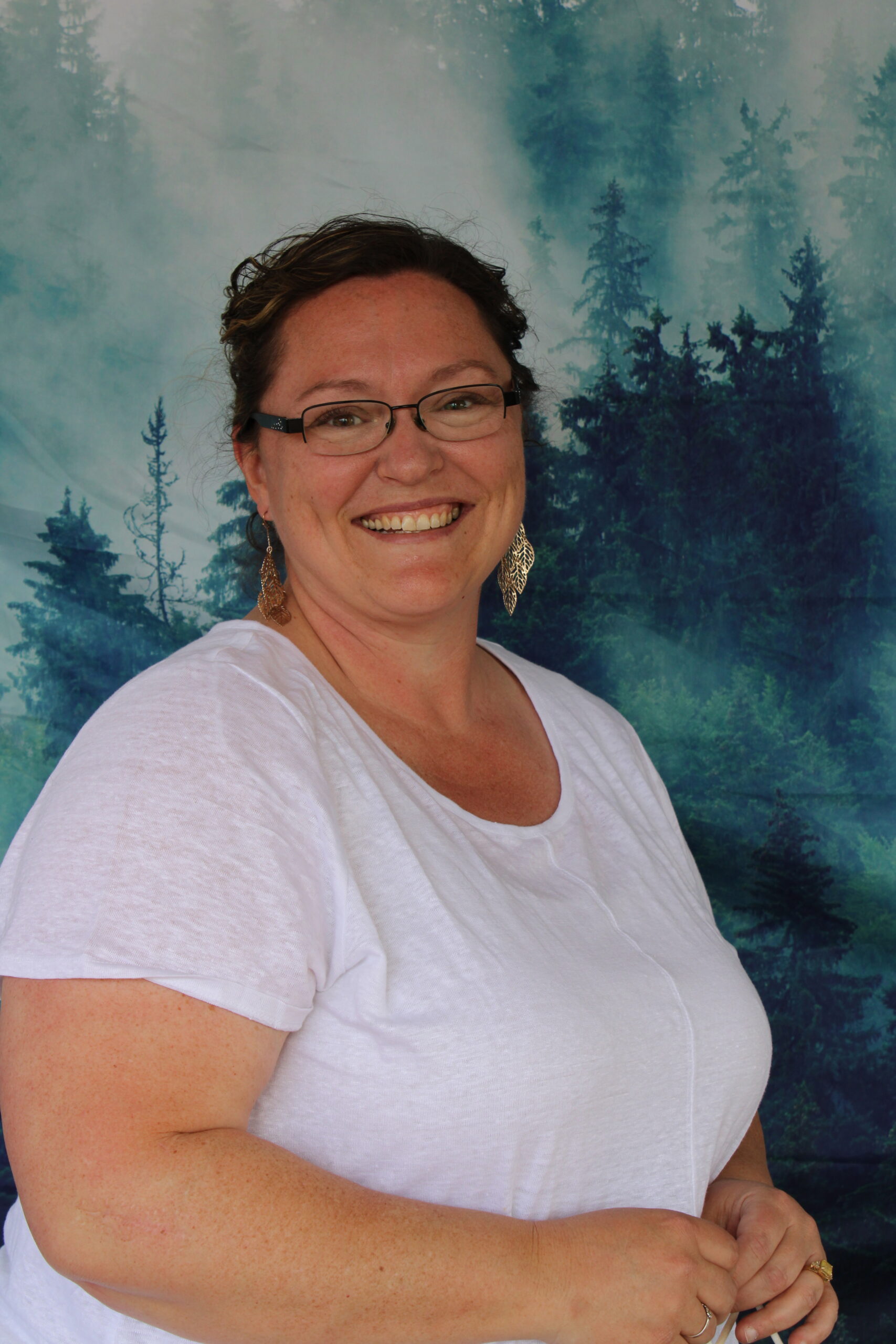 Melina Lee
Mrs. Melina Lee is a member of our paraprofessional team. She has been working in the education field for 26 years, 10 of which have been with Acorn. Mrs. Mel earned her Associates Applied Science degree in Early Childhood Education. She is currently working towards her Bachelors in Early Childhood Education through University of Phoenix. Throughout her time in education she has completed many trainings including Love and Logic and trauma focused learning. Her favorite part of being an educator is seeing the excitement students have for learning!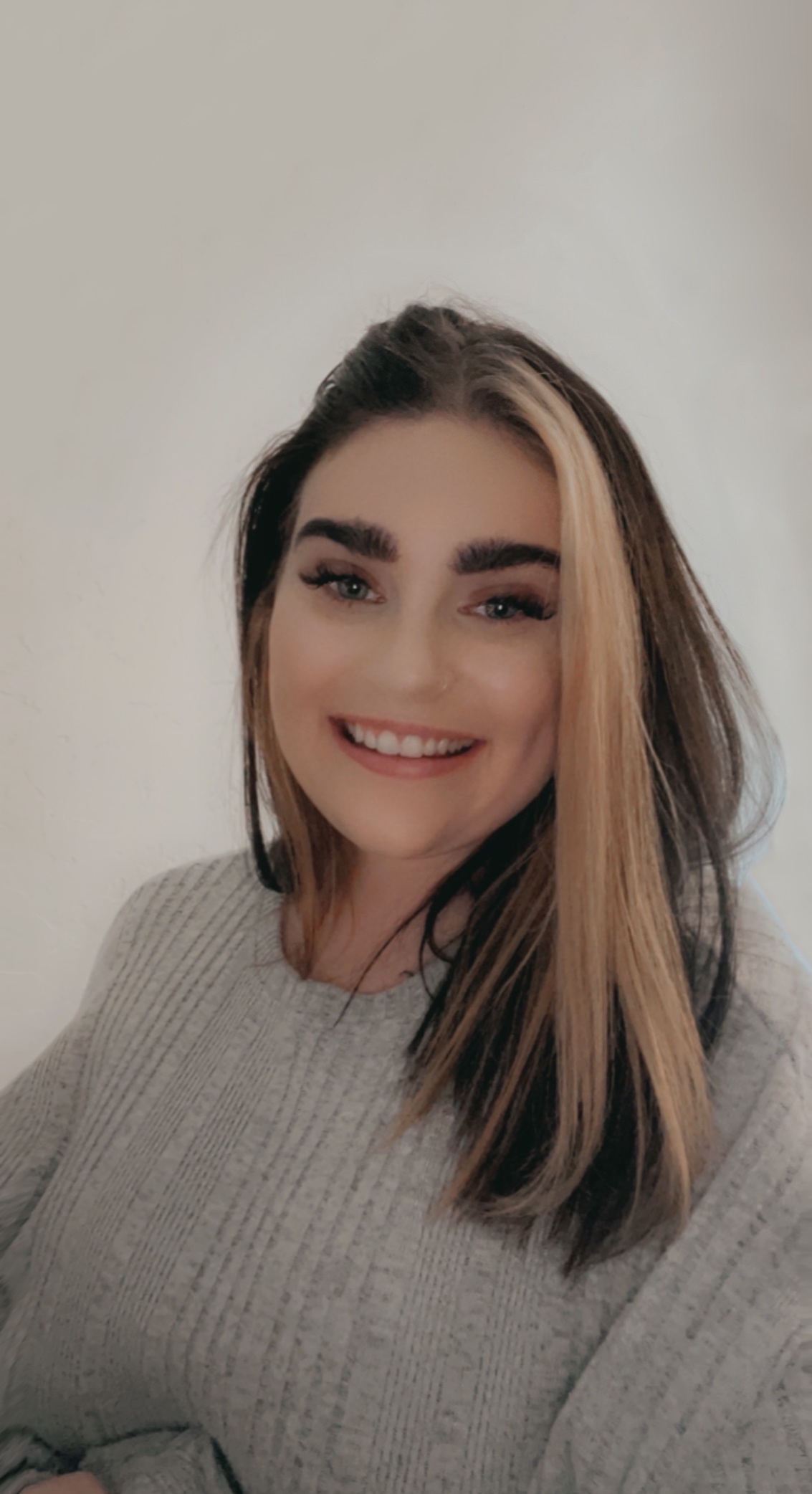 Rebecca Tischina
Ms. Rebecca Tischina joined Acorn in the fall of 2020 to support students needing extra support during distance learning. This year, Ms. Becca will be joining Ms. Maria's 1st Grade team as a paraprofessional. She is so excited for all the memories that will be made working with the little ones at Acorn. When she is not working with the kiddos, Ms. Becca can be found pursuing photography or gardening at home with her 2 cats.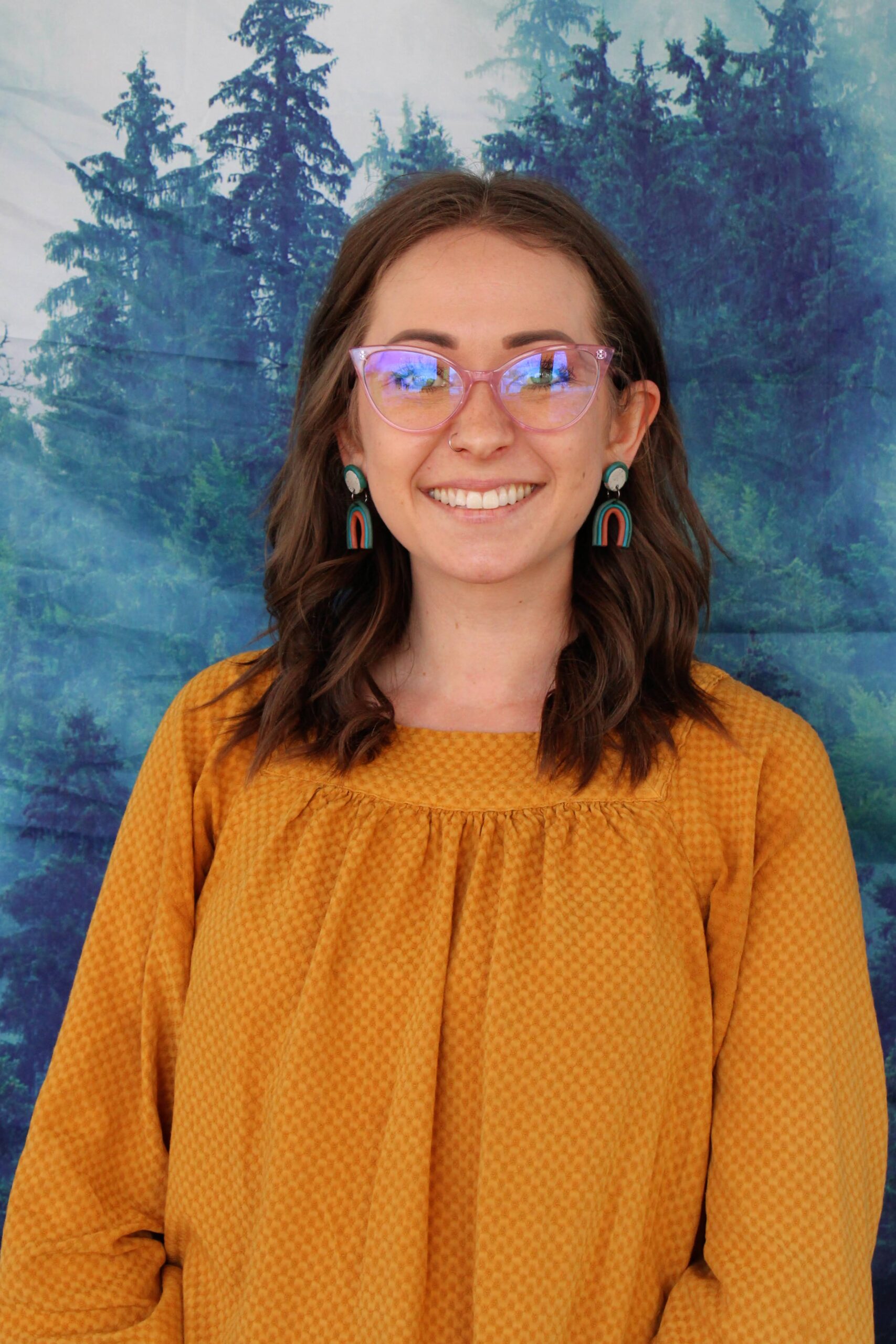 Emma Garduno
1st Grade
Mrs. Emma Garduno began as a paraprofessional at Acorn and will now be teaching 1st grade at our West Campus for the 21-22 school year. Ms. Emma graduated from Arizona State University in 2019 with a Bachelor of Arts in Liberal Studies and completed her teaching credentials through Arizona Teachers of Tomorrow. This will be her first year leading a classroom and she is so excited to welcome her students into a loving, fun, and engaging classroom environment. When Mrs. Emma is not teaching, she enjoys being a metalsmith, camping, kayaking, hiking, and spending time with her husband and two dogs. She loves teaching and cannot wait to continue her teaching career!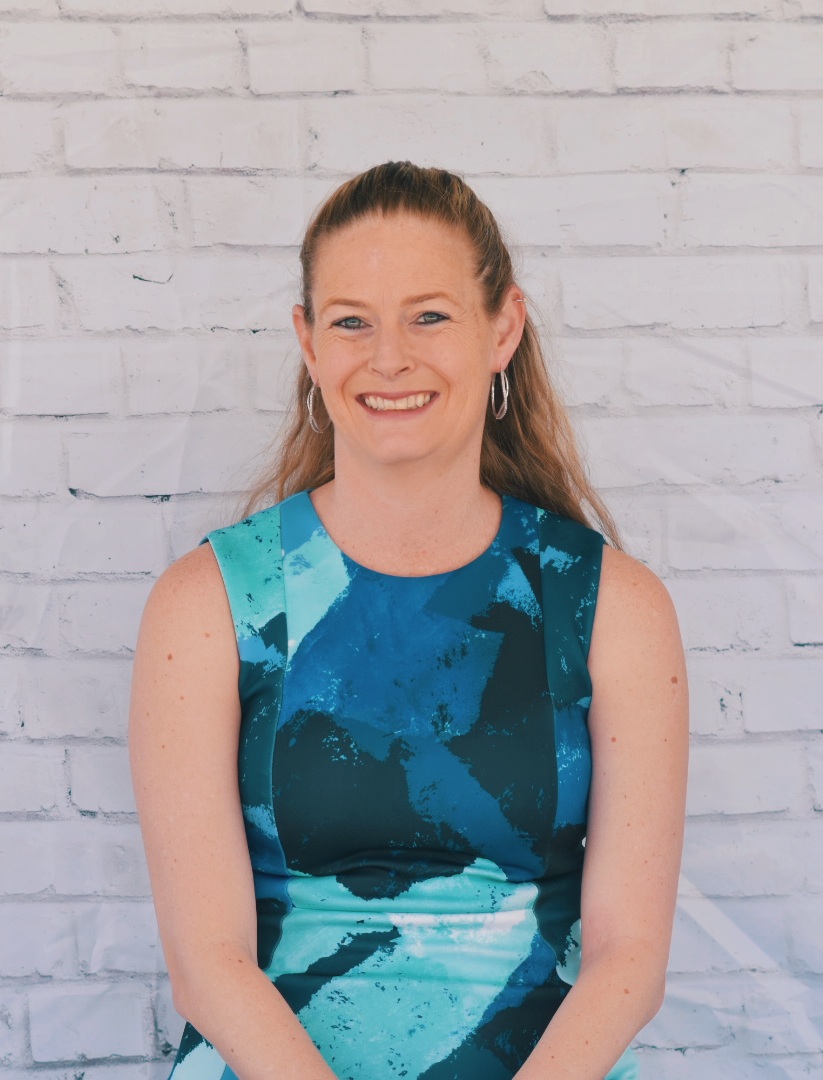 Kate Ganci
Mrs. Kate Ganci has been working in Acorn's early childhood program for the last 5 years. This year, she will be looping with her class and assisting in Mrs. Emma's 1st grade classroom. Mrs. Kate's patience, joy for teaching, and kindness is wonderful to witness each day with her students. When Mrs. Kate is not working with students, she is enjoying every moment with her new baby boy, husband, and bulldog.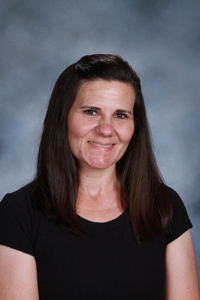 Paula Harrison
Mrs. Paula is new to Acorn this year but comes to us with over 11 years as a paraprofessional. Mrs. Paula is passionate about working with kids and gets true joy from working in the school setting with all aged children. When she is not working, Mrs. Paula loves spending time with her own children, hiking, and baking.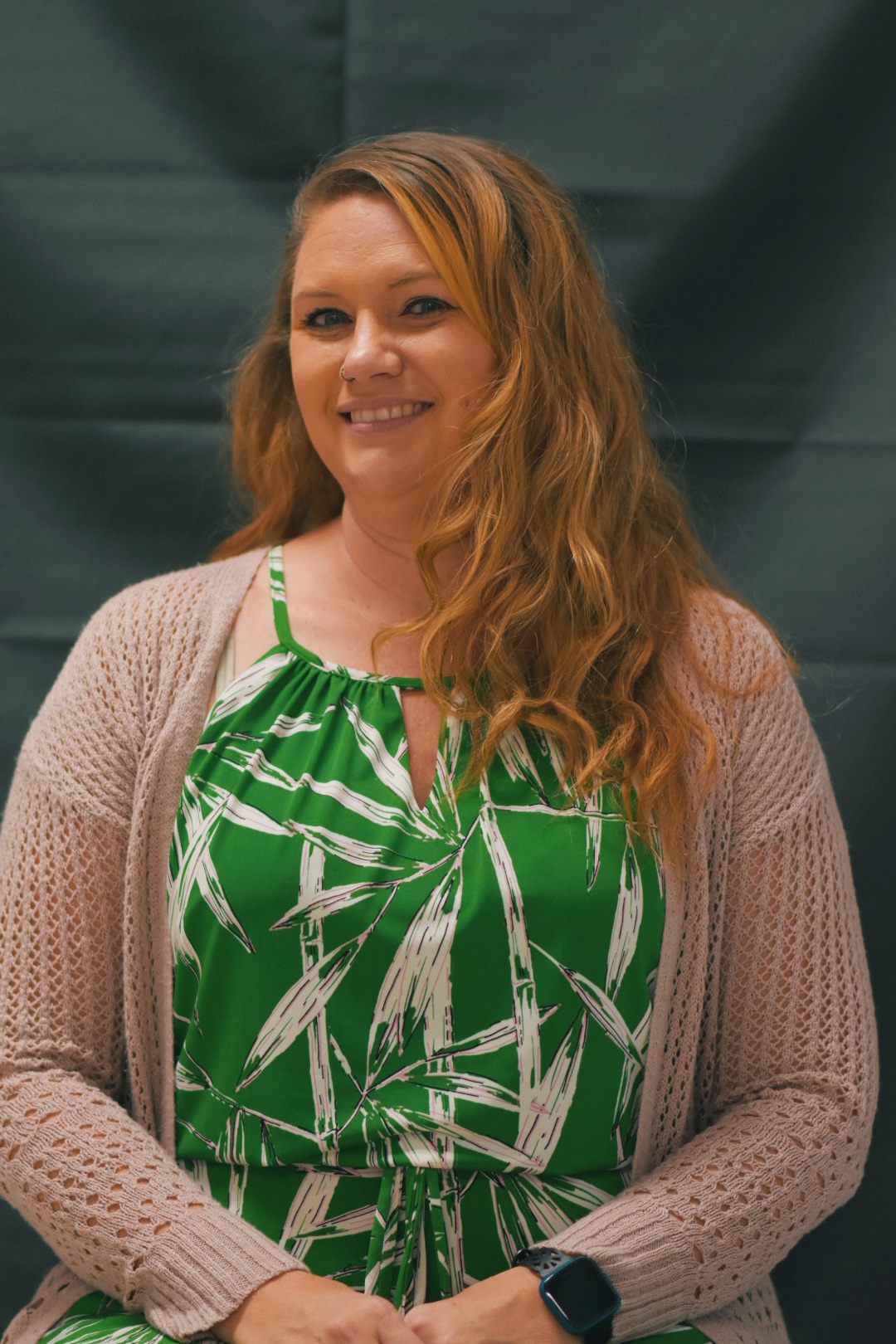 Shellie Ritter
2nd Grade
Mrs. Shellie Ritter has been teaching for nearly 16 years and is going into her 6th year with Acorn Montessori School. Mrs. Shellie is our 2nd grade teacher and an excellent mentor to all of her fellow teachers as well. Mrs. Shellie has taught Kindergarten, First, and Second grade throughout her teaching career. She loves teaching children all subjects, but her absolute favorite subjects are math and science.  She also enjoys implementing STEM activities into the classroom whenever possible.  She is thrilled to be part of the Acorn Family and strongly believes in its philosophy to foster growth of children through small groups, hands on learning, and differentiated instruction. When Mrs. Shellie is not building lesson and planning for her students, she loves spending time with her two amazing children.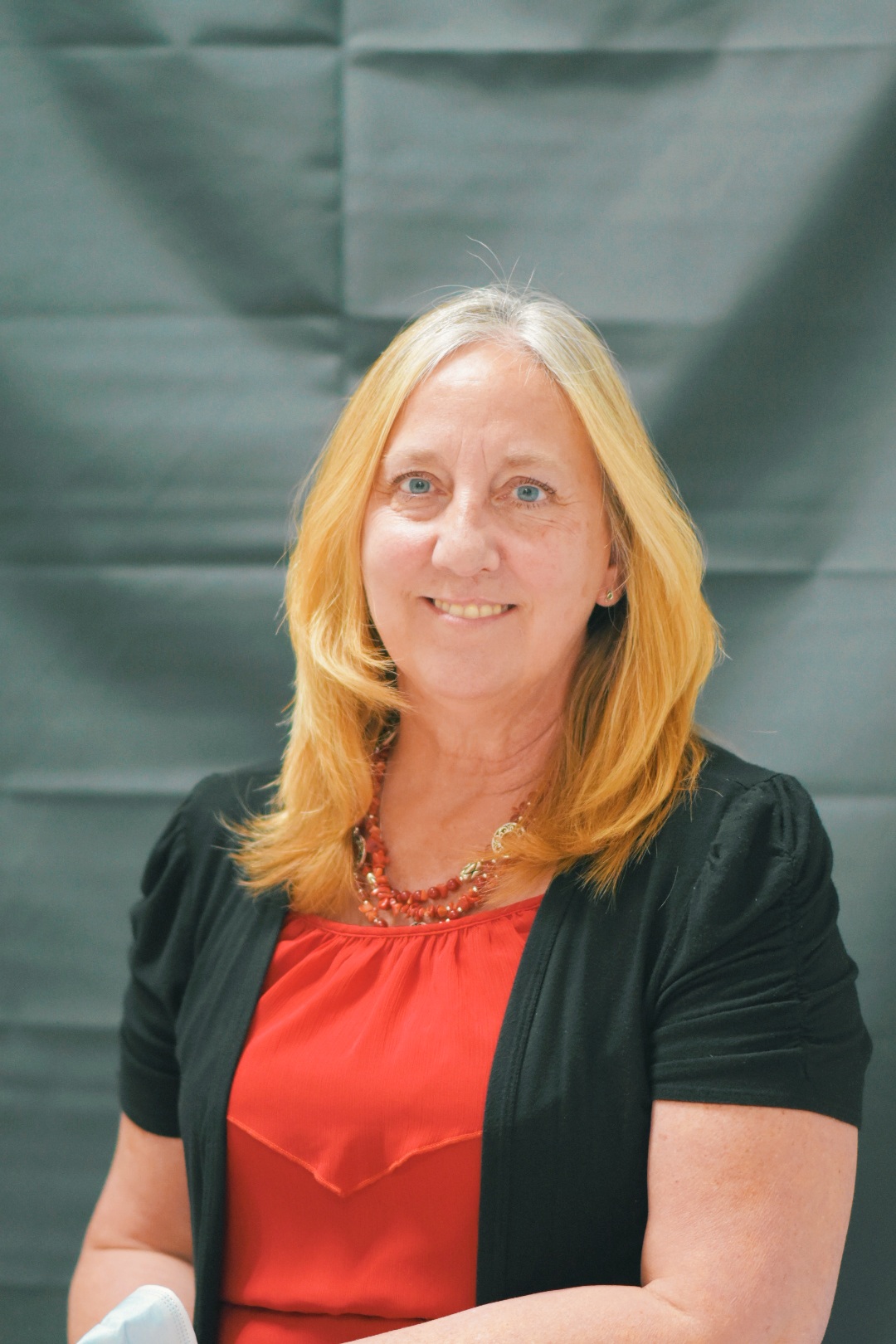 Nancy Ludwig
Mrs. Nancy Ludwig will be entering her 10th year at Acorn Montessori.  Mrs. Nancy has been a paraprofessional in kindergarten through second grade and has loved getting to know all of the students and showing her creativity through teaching. Mrs. Nancy has three wonderful children, three handsome grandsons, and one beautiful granddaughter.  Mrs. Nancy also has a Great Dane that rules the house.  She really looks forward to a new year working with Mrs. Shellie and can't wait to meet their new 2nd graders and love them as her own.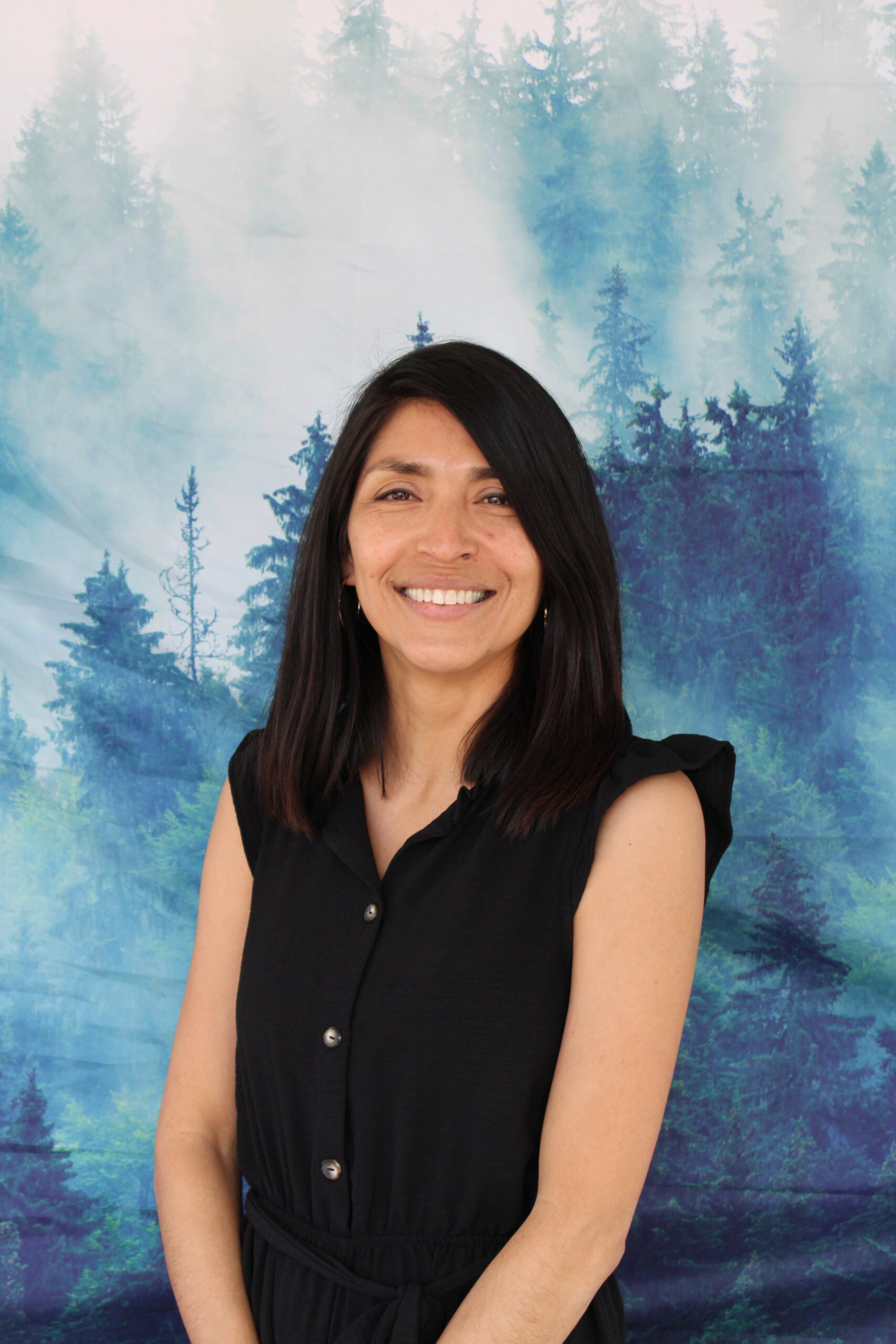 Jeanette Martinez
Mrs. Jeanette Martinez is our 2nd grade paraprofessional. She has over eighteen years of experience teaching young children. This will be her sixth year teaching at Acorn Montessori and she has loved the family environment. She holds an Early Education Certificate from Yavapai College. The best part about working with children for Mrs. Jeanette are the connections that she makes with them. When she is not teaching, she enjoys hiking with her two kids and spending time with her husband.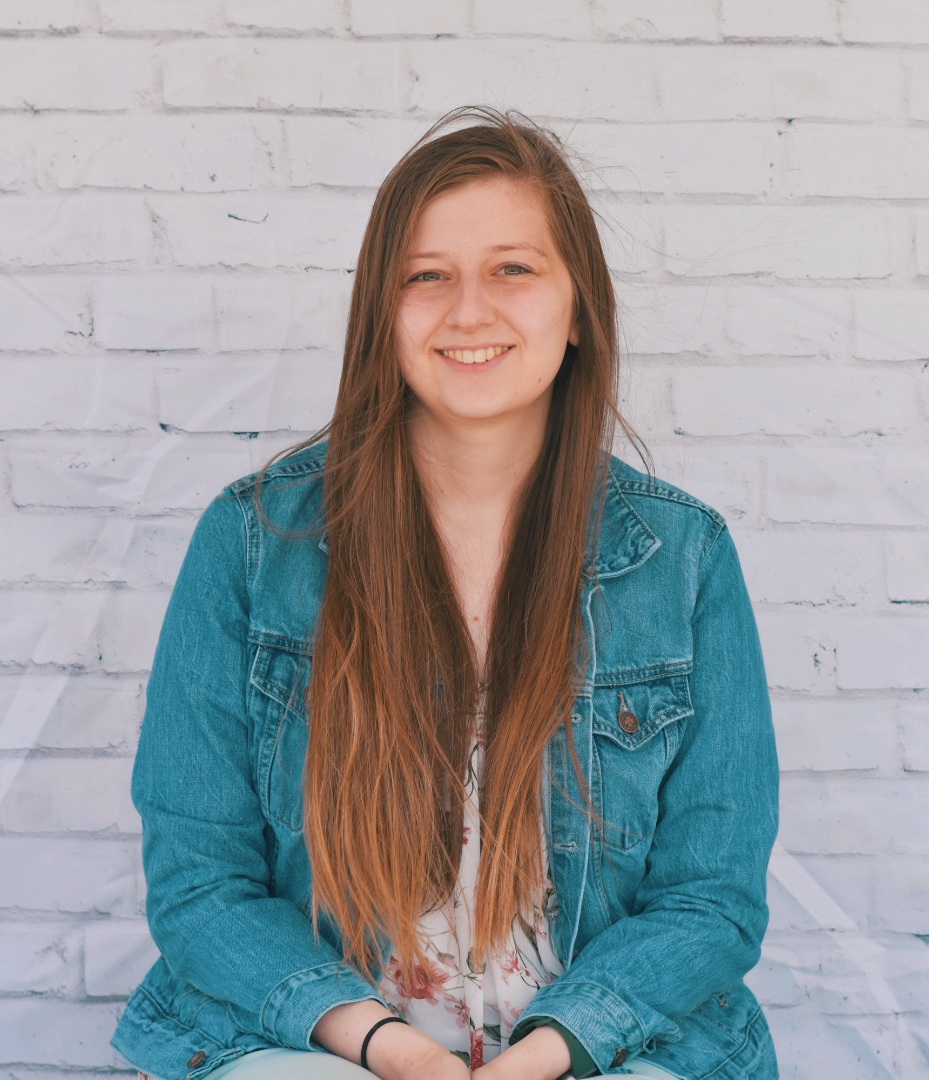 Hannah Little
2nd Grade
Hello! My name is Hannah Little. I graduated from Northern Arizona University with a Bachelor of Science Degree in Special and Elementary Education. This is my 3rd year here at Acorn and 1st year teaching second grade. I am so excited to be keeping most of my students from last year, as well as welcoming our new friends! I feel so lucky to work at a school that provides so much support in the classroom and can accommodate small group instruction and hands-on learning!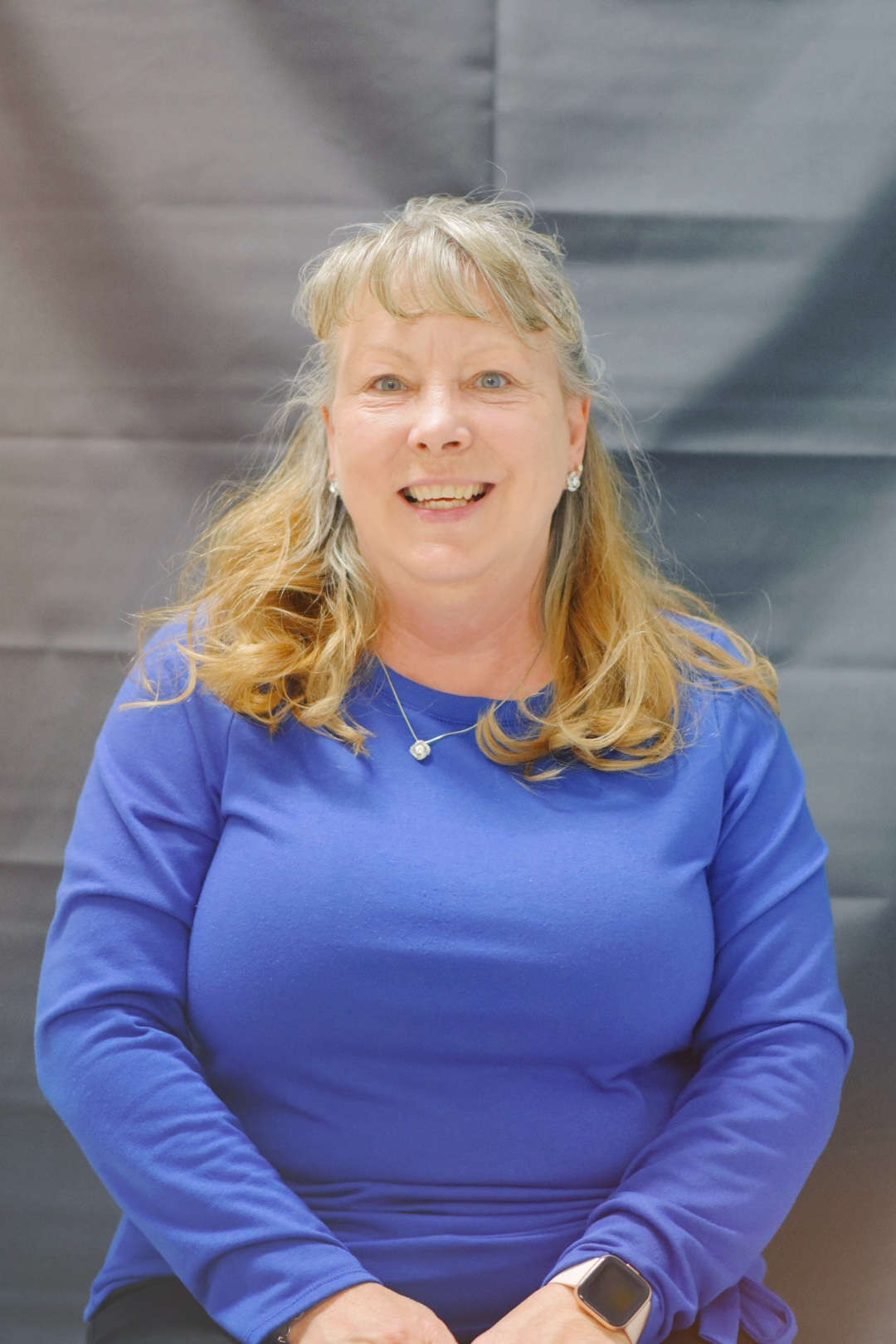 Rose Wilson
Mrs. Rose Wilson has been a paraprofessional at Acorn Montessori Charter School for four years. She has worked in Kindergarten, First Grade and this will be her second year working with 2nd graders.  Mrs. Rose has been married to the love of her life for 40 years and they have two grown children and two grandchildren.  In her free time, Mrs. Rose loves spending time with her family!  She also teaches classes on making greeting cards and preserving memories.  Mrs. Rose especially enjoys reading and gardening.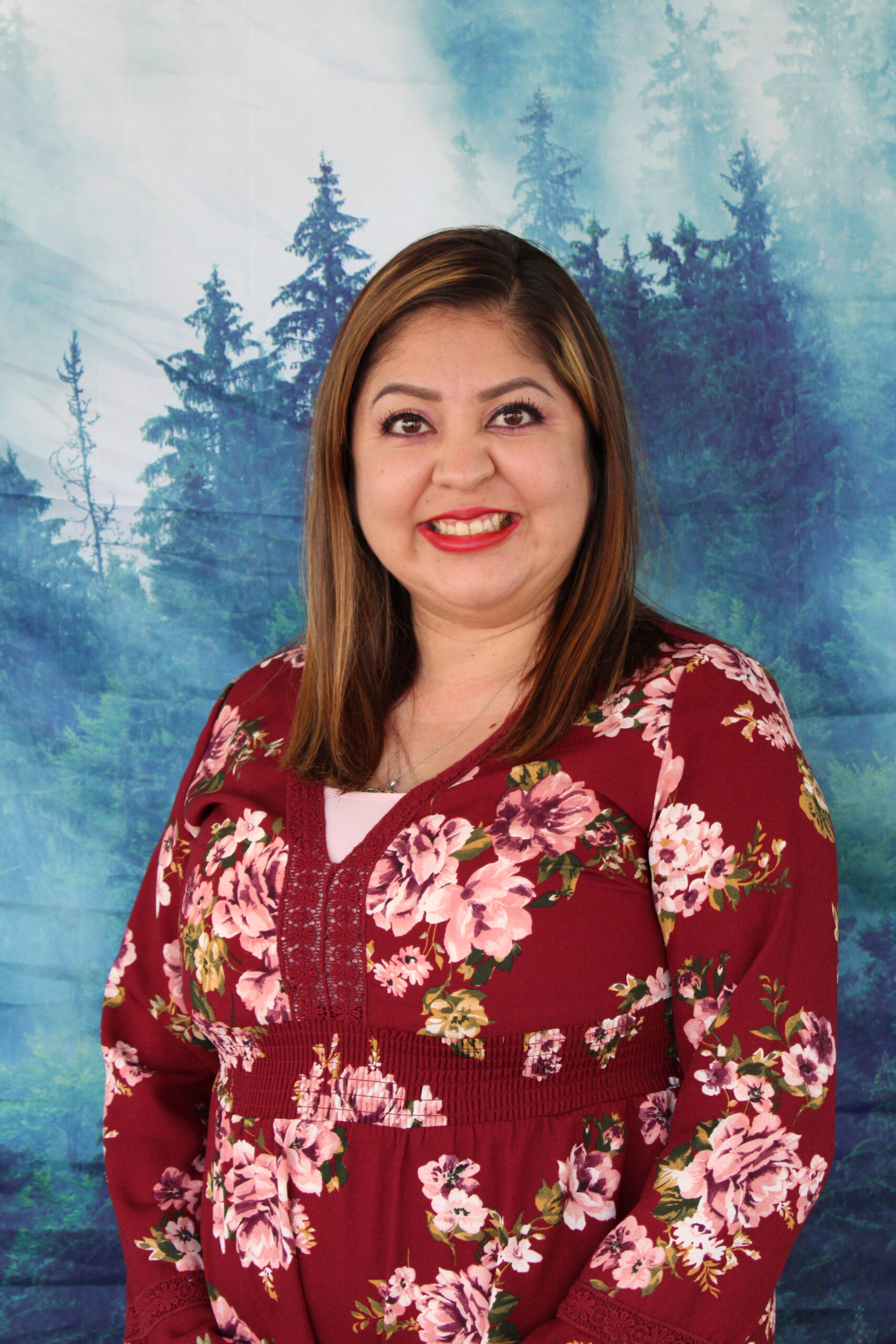 Gina Vogel
Mrs. Gina Vogel is a paraprofessional in our 2nd grade classroom. She has completed her associates degree and graduated with honors. Her journey in the educational field started when she had a son with special needs. Mrs. Gina is dedicated to perfecting her craft and has completed many, many trainings including 10 Ways to Reimagine the Role of Educator as Literacy Leader and Student Outcomes for Struggling Readers. She has worked in education in several capacities for 5 years, 3 of which have been at Acorn. She strives to create an environment that is open and friendly.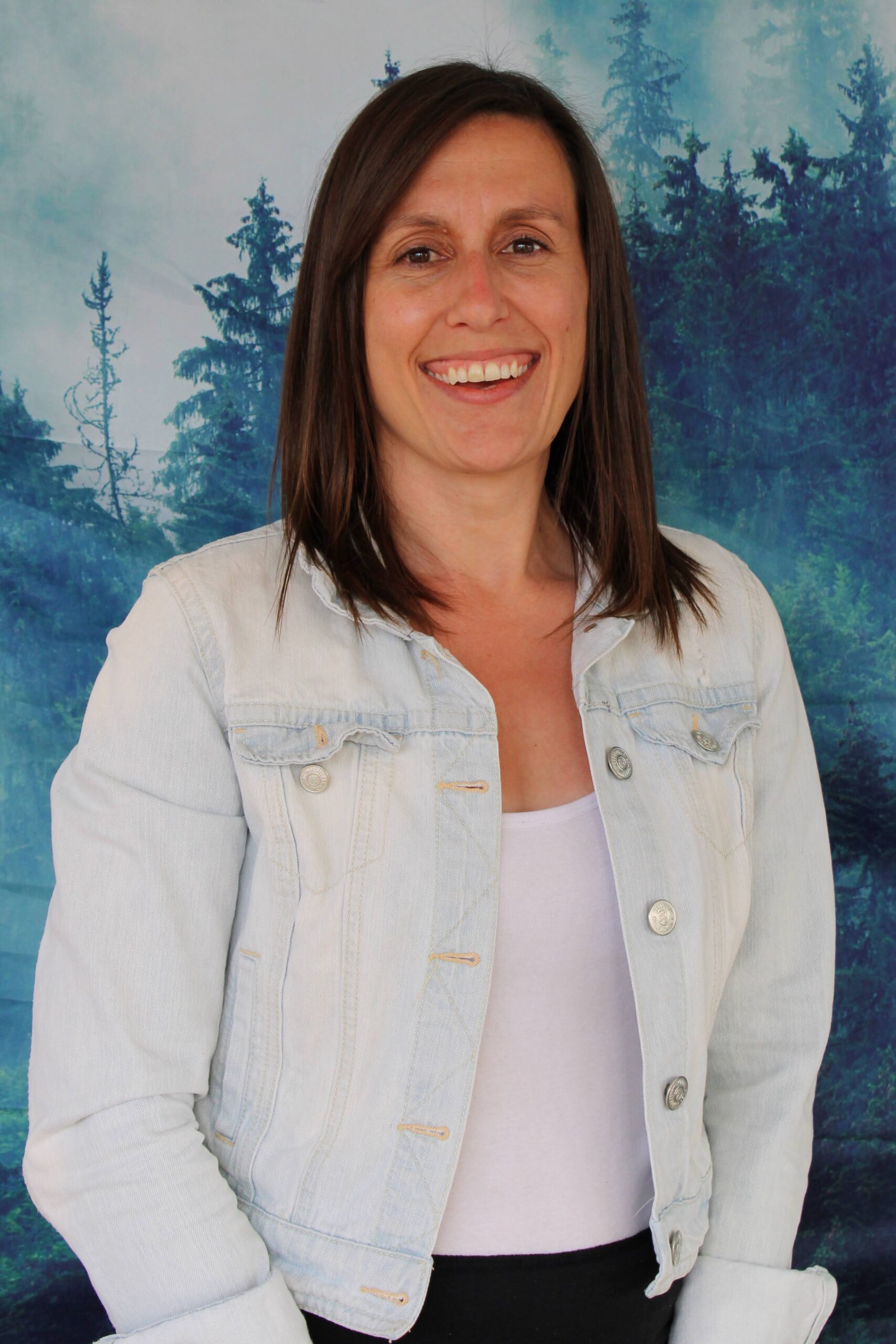 Hannah Everhart
3rd Grade
Ms. Hannah Everhart joined the Acorn Family in July of 2018. This is her 4th year of teaching at Acorn Montessori Charter School. Ms. Everhart has 6 years of teaching experience in a variety of grade levels, ranging from K-6, but her true passion is working with third graders. She graduated from Chapman University in 2011 with a BA in Liberal Studies and a Minor in Art. Ms. Everhart is currently continuing her education by completing a Master's Degree in Elementary Education at Liberty.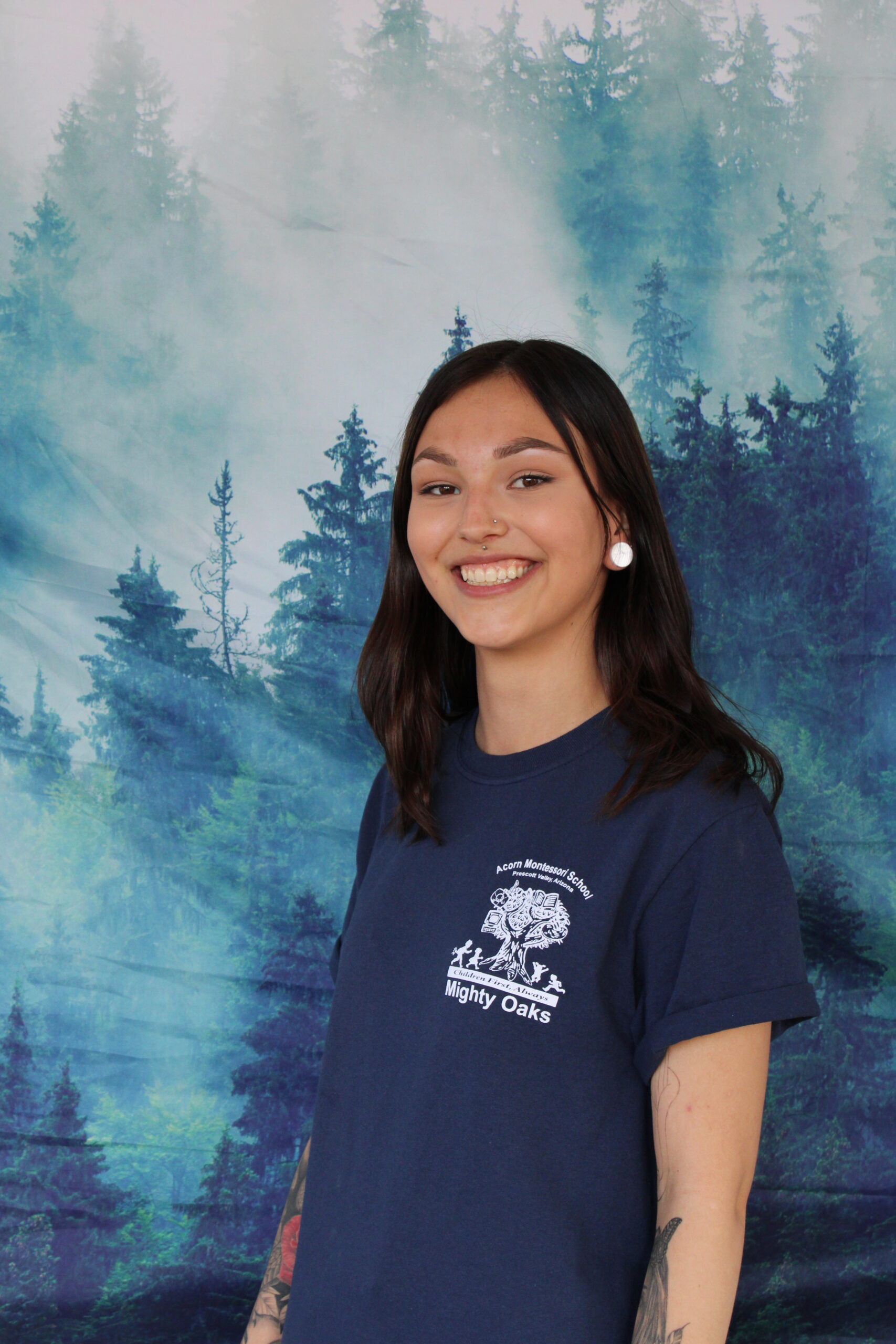 Renee Beaumont
Miss Renee Beaumont is one of our paraprofessionals. She is currently working on her associates degree at Yavapai College. She started mid-year for the 2020/2021 school year and looks forward to starting the new year. Miss Renee also works with the movement "1pillcankill" to further educate young teens on the dangers of synthetic fentanyl. In addition, she is also a part of a National Honors Society of Leadership and Success. Her favorite part of working with students is "Being able to mold young children and adults into strong, charismatic individuals who seek success and feel confident while doing so".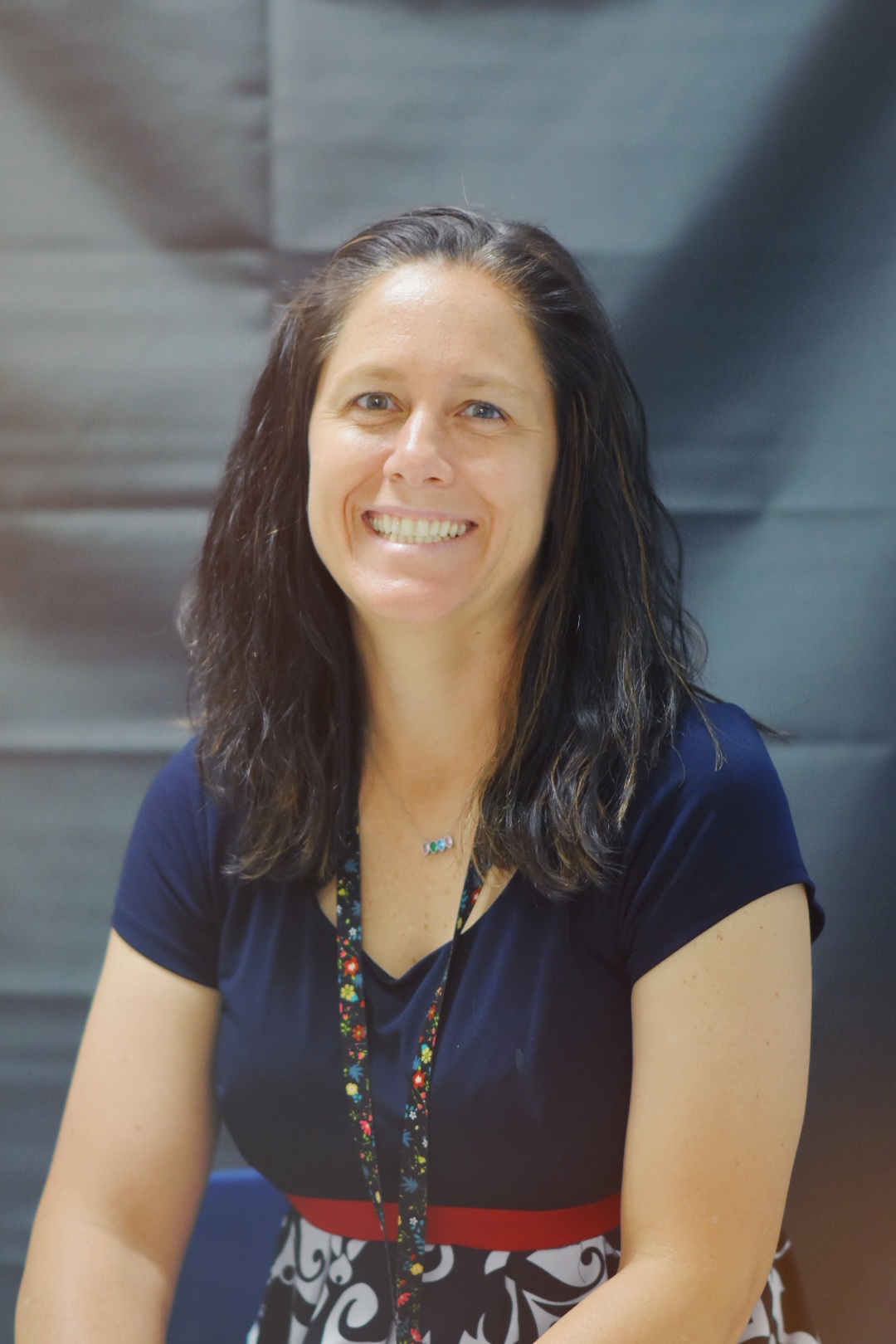 Wendy Faffler
Mrs. Wendy Faffler is a paraprofessional and this will be her third school year with Acorn. She has found her life's calling working with young children. Mrs. Wendy is currently attending Yavapai College and just received her certificate in Early Childhood Education. After she completes her Associate's program, Mrs. Wendy plans on attending Grand Canyon University to complete her Bachelor's Degree. In her free-time Mrs. Wendy enjoys mountain biking, softball, and time with her family.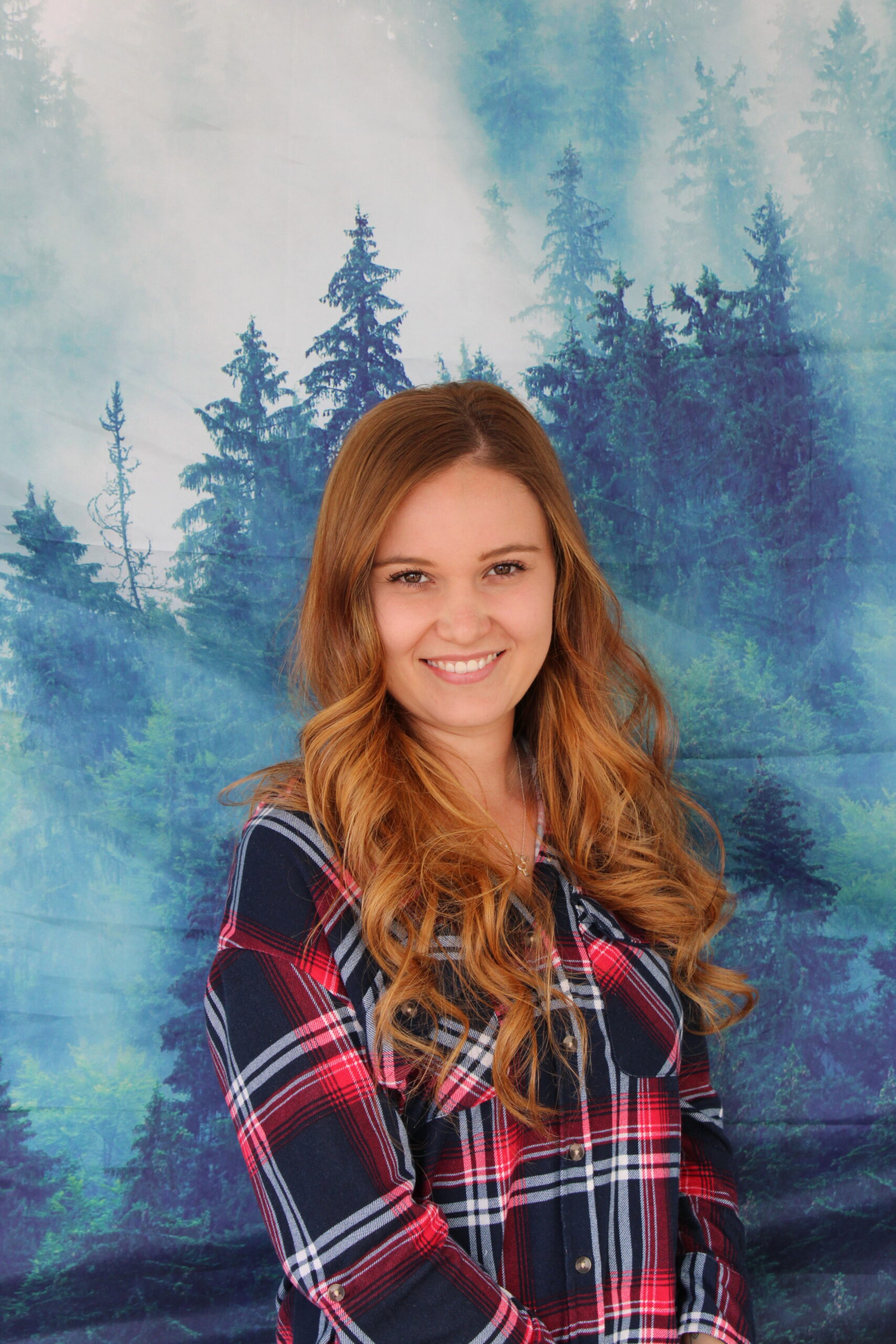 Celine Marin
3rd Grade
Miss Celine Marin is one of our lead 3rd grade teachers. This will be her second year here at Acorn! Miss Celine earned her Bachelor's of Arts In Elementary Education with SEI endorsement. Throughout her time in college, she did a lot of volunteering which prepared her for managing her own classroom. Miss Celine says her favorite part of working with students is getting to know each of the students' unique personalities. Outside of the classroom she enjoys going to the movies, being outdoors, and visiting family.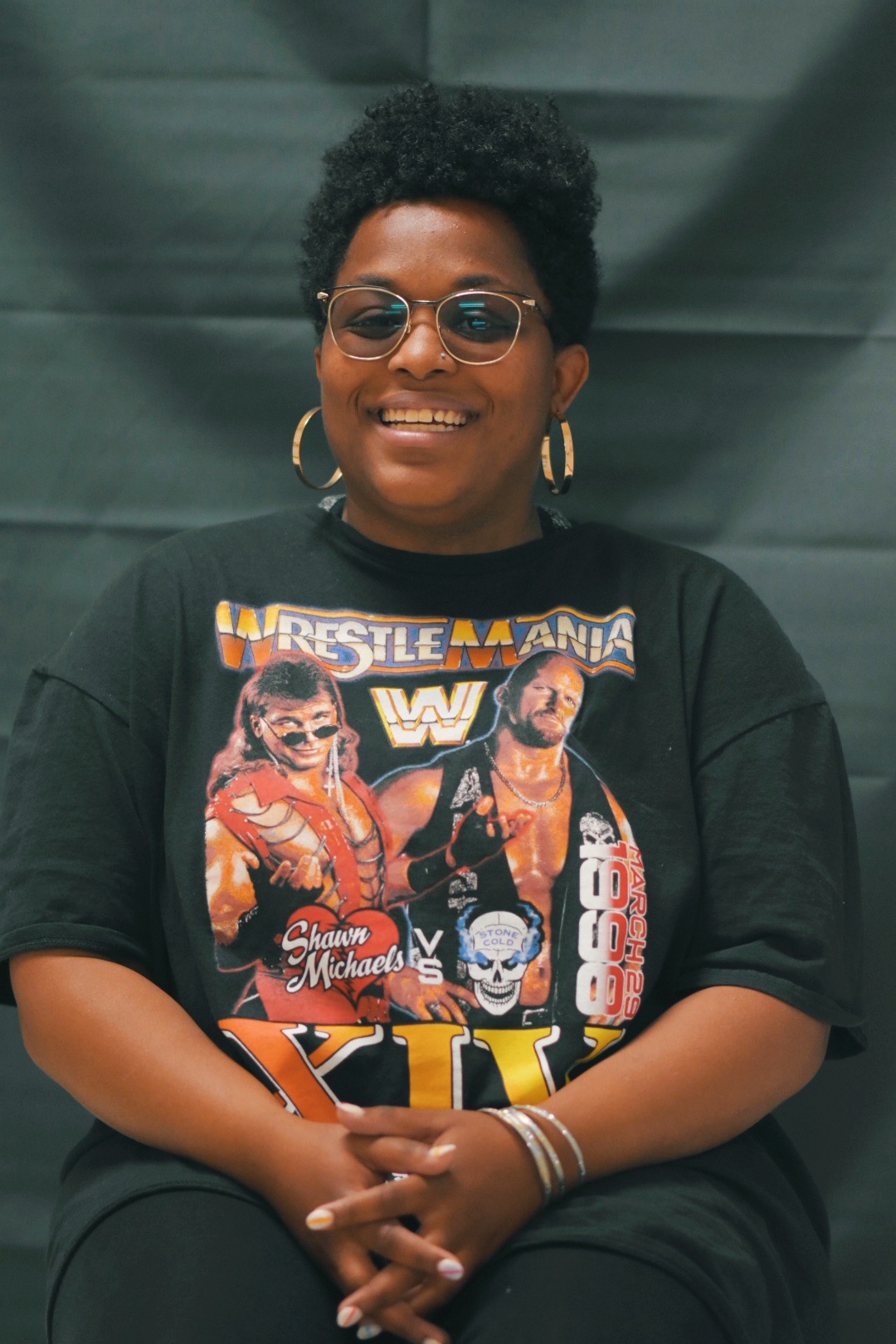 Bri McCoy
Wellness
Ms. Bri McCoy has been a paraprofessional with Acorn for the last nine years. While she has worked in various grade levels with students in preschool through 8th grade, Ms. Bri has found her calling working in the Wellness Center with Ms. Tiffini, Ms. Jamie, and Mr. Rice. Ms. Bri is able to help students navigate through difficult moments in their days, week, and life. She connects with them through humor, love, compassion, and accountability. Students love her bubbly personality and work hard to earn basketball time with her. When Ms. Bri is not with her Acorn students, she enjoys coaching youth sports, spending time with her family, and being with her friends.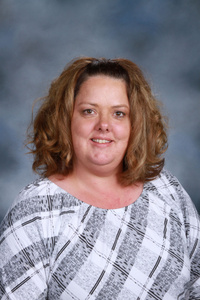 Julie Stephenson
Mrs. Julie Stephenson is one of our full time substitutes as well as a member of our transportation department. This is her second year with Acorn. Prior to being in the educational field, she had experience within the medical field. She has experience working with children of all ages in a variety of capacities. She has previously operated an in-home daycare and serves as a foster parent. She loves watching students grow and learn. In her free time, she enjoys riding her Harley and spending time with her family.