"The Acorns"
Established in 2001, Acorn Montessori Charter School is an A-rated, free public school where students truly enjoy learning in a healthy, safe, and beautiful environment each day! Our K-8 students participate in Acorn's engaging hands-on instruction with low student-to-teacher ratios, rigorous curriculum, plentiful after-school clubs, individualized lessons, and enriching field trips. We pride ourselves in providing a nurturing atmosphere that prepares students to succeed. Acorn is dedicated to supporting the academic, social, and emotional growth of each student that enters our doors.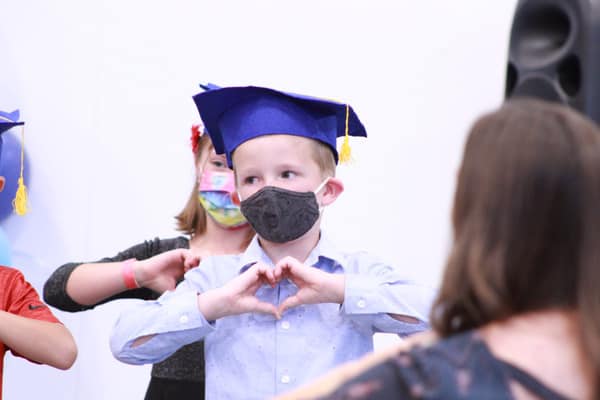 Enriched Curriculum:
Students are guided through a rigorous curriculum in conjunction with project-based learning inspired by Montessori ideologies and methods. The curriculum used in K-5 classrooms includes the Wonders English Language Arts Program, the GoMath Saxon Math program, and the Elevate Science curriculum. In addition to these guided curriculums, students also participate in history, geography, civics, technology, life skills, writing, and more.
Benchmark Screenings:
All K-8 students will complete a benchmark screening three times per year to determine their current level and how they are progressing toward grade-level standards in ELA, Math, and Science. Students in K-8 are screened using the Galilio/Imagine Learning Screening Platform, while students in K-3 are also screened using the AIMSweb screening platform. These assessments help guide instruction and placement of students into programs that can further assist them to reach their goals such as Title I intervention programs.
Focus:
Arizona State Standards/Structured Montessori Education philosophy is that all children are motivated from within by a natural curiosity and love for knowledge. The curriculum is explored in small learning groups. The educational experience includes tactile (hands-on) learning materials to encourage the student to learn through multiple senses. 
Read about our Distinguished Citizenship Program.
Extracurricular Activities:
Field Trips – see calendar
Physical Education; STEAM; STEAM JR.; Sports; Sports Jr.; Mentorship program; Community service; Gardening club; Arizona Learn & Serve Community Service.  Some of the activities deal with bullying, peer pressure, drug, and alcohol abuse.
Bus or Van transportation is provided for field trips.